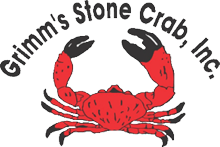 Order Online Anytime @ www.CrabsR.us
GREAT NEWS! FLORIDA STONE CRAB SEASON IS NOW OPEN!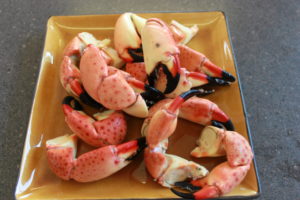 Grimms' Stone Crab is happy to announce that Florida Stone Crab season is open and we are once again shipping FRESH NEVER FROZEN Stone Crabs to your home direct from South Florida. We ship UPS overnight delivering Tuesday thru Friday. Stone Crabs are fresh so just refrigerate and you can hold them for a few days no problem. Plan those parties for Saturday and Sunday and delivery Friday is no problem.  You can also schedule delivery up to two weeks ahead of time on the checkout page while placing your order.  
Grimm's Stone Crab Inc.
239-695-3222